While analysing my visitor logs, I noticed several people come here looking for a way to install Skype on an EeePC running Ubuntu Netbook Remix. So here it is.
Step 1.
Download the skype installer. The package for Ubuntu 8.10 works well on 9.10 as well.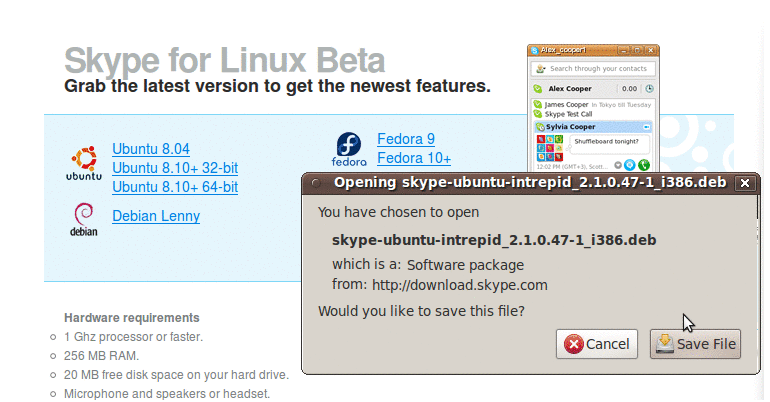 Step 2.
When download completes, double click to run the deb file. This will launch the package installer.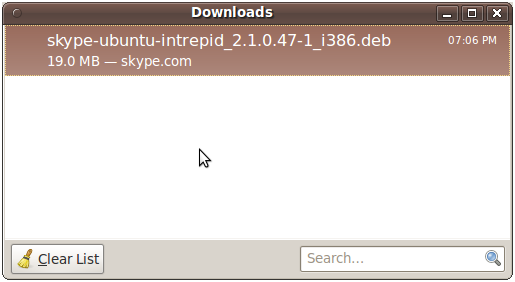 Step 3.
Click the "Install package" button.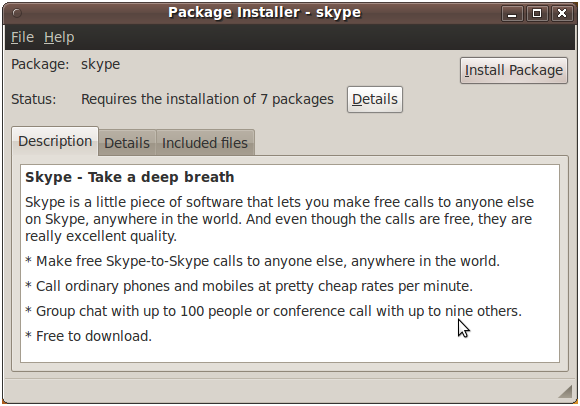 Step 4.
When the installation is finished, click 'Close'.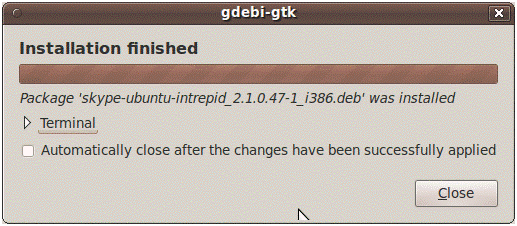 Step 5.
Go to Internet section and run Skype.

Step 6.
Accept license agreement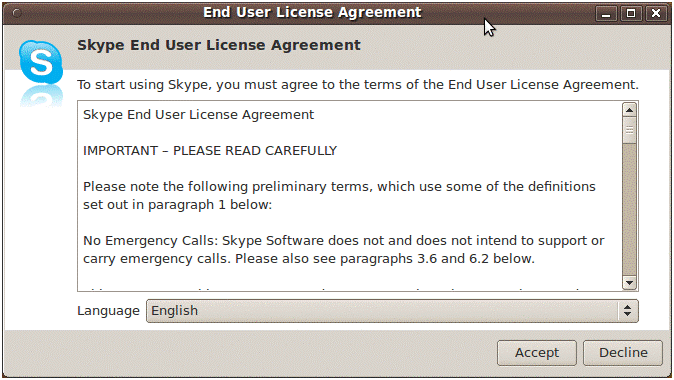 Final Step.
Login and you are done.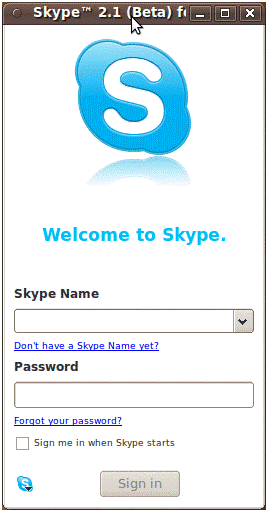 It couldn't be easier!